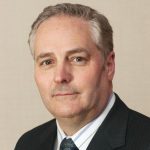 Robert J. Mancinelli was quoted in an article appearing in the Bergen Record on July 17, 2014.  The article entitled, "Feud predates bankruptcy of Montvale's Porter House pub," details the ongoing litigation between the Porter House of Montvale and Pearlmont LLC.
The litigation between the Porter House and Pearlmont began in 1999 after Robert Mancinelli, on behalf of Pearlmont, filed a Complaint after the Porter House refused to honor a lease agreement between the Parties that had been signed in 1999.  After two appeals and several years of litigation, in March 2013, the Honorable Kenneth Slomienski found in Pearlmont's favor and awarded a nearly $300,000 judgment against the Porter House.
Despite the Judge's decision, the Porter House has attempted to evade collection efforts.  The article discusses how the Bergen County Sheriff's Office executed on the cash at the Porter House on four occasions, including after the busy St. Patrick's Day.  However, the Sheriff's Office four collective visits only yielded $3,000 in cash.
By July 2014 it had become clear to the Court that the Porter House was intent on never honoring the $300,000 Judgment.  As such, on July 11, 2014, the Court ordered that a receiver be appointed to oversee the Porter House's financial affairs.  The Porter House was prepared for the Court's decision and filed for Chapter 11 bankruptcy reorganization on the same day the Court appointed the receiver.  Mr. Mancinelli was quoted in the article as saying "[The Porter House] has been threatening bankruptcy from the first day I filed the lawsuit.  So he has filed the Chapter 11 petition, I assume, to block the most recent decision."