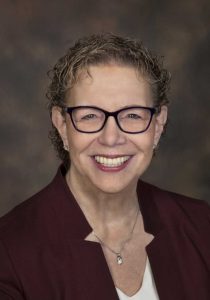 Meyerson, Fox, Mancinelli & Conte, P.A. is pleased to announce that on February 1, 2019 elder law attorney, Janet B. Lurie, has joined our firm as Of Counsel.  For nearly thirty years prior to joining MFMC, P.A., Janet maintained her own law practice in Hackensack, New Jersey.  A Certified Elder Law Attorney by the National Elder Law Foundation, Janet concentrates her practice exclusively on Medicaid and Medicare law, guardianship law, social security and disability law and estate planning.  There are only approximately five hundred Certified Elder Law Attorneys nationwide who have earned the distinguished certification.
"We are thrilled that Janet has decided to join our firm and to bring her elder law experience and knowledge to our practice and our clients," says Partner, Lawrence N. Meyerson.  Mr. Meyerson adds, "Janet has been a leader in the elder law profession throughout New Jersey for many years and Janet's addition perfectly complements our existing elder law, guardianship law, estate planning and estate administration practice."
To contact Janet Lurie, Esq. or to learn more about the firm's elder law practice, contact our office at 201-802-9202.