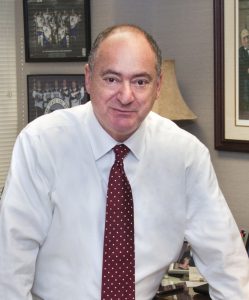 The National Business Institute is hosting a two-day course on Estate Planning from A to Z on July 21 & 22, 2016 at the Crowne Plaza, 50 Kenny Place, Saddle Brook, New Jersey 07663.
John A. Conte, Jr., will present the segment on Client Screening and Intake, Discussing Goals and Forecasting Needs, Assessing Current and Future Assets and Debts, Dealing with Family Dynamics and Overall Estate Planning Strategies. He will also speak on Planning for Unmarried and Re-Married Couples, Addressing Pre and Post Marriage Agreements, Planning for Children from Previous Marriages and Estate Planning for Same-Sex Couples.
Since being admitted to practice in 1984, Mr. Conte has devoted a substantial amount of his career counseling individuals in Estate Planning.
The Seminar will also address Basic Tax Planning, Long-Term Care, Incapacity and End-Of-Life Decisions, Business Succession Planning and Different Types of Trusts Used in Estate Planning.
Attendees will receive 14.4 hours of New Jersey continuing education credits including 1.2 hours of credit for ethics/professionalism. New York attendees will receive 14.0 hours, including 1.0 hours for ethics/professionalism. Pennsylvania attendees will receive 12.0 hours, including 1.0 hours of ethics/professionalism or substance abuse CLE Credit. In addition, Financial Planners will receive 14.0 credits and Accountants will receive 14.0 CPE credits.
For more information on Estate Planning from A to Z and to learn how to sign up, contact the National Business Institute at 1-800-930-6182 or visit their website.