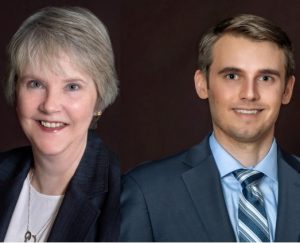 Meyerson, Fox, Mancinelli & Conte, P.A. is excited to welcome attorneys, Christine H. O'Donnell and Erik A. Topp, to our firm.  Christine, the former Public Guardian for Elderly Adults for New Jersey, practices primarily in the areas of guardianships, estate administration and estate planning. Christine's experience compliments our firm's premier Northern New Jersey guardianship and elder law practice.
Erik A. Topp has also joined the firm as an associate in our commercial and estate litigation department.  Prior to joining our firm, Erik was an associate with a northern New Jersey law firm representing public school boards of education.  Erik previously also served as law clerk to the Honorable Walter Koprowski, Jr., the former Presiding Judge of the Essex County Chancery Division.
For more information about Christine O'Donnell, please click here, and for Erik A. Topp, please click here.